Sebastien Ogier will contest all 13 rounds of next year's World Rally Championship, despite his Volkswagen team's Polo R WRC not due to make its competition debut at world level until 2013.
Ogier, who won five rounds of this year's WRC and claimed third overall in the final drivers' standings with Citroen, will pilot a Skoda Fabia Super 2000 alongside co-driver Julien Ingrassia following his recent switch to Volkswagen.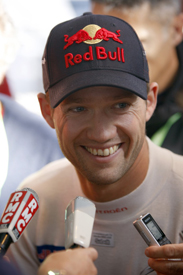 "Normally the plan is to do all [13] WRC events in a Skoda Fabia Super 2000," said Ogier. "It was the one negative knowing I won't be able to fight for the world title [by driving a Super 2000 car] but I have to think beyond that and the future. But just to get the experience of all the events is still very important because I am still young and I am still learning."
Asked whether he would push for top 10 finishes against more powerful cars, Ogier said: "When you want to learn the rallies it is better to push but we are not looking for the results, we are looking to learn. There are some very good drivers in the Super 2000 category so we will see what we can do."
Volkswagen Motorsport director Kris Nissen confirmed his team hadn't intended to run on all events next year but added Ogier's insistence that he continued to learn the rallies swayed his decision.
Ogier, who is due to make his first public appearance for Volkswagen at this weekend's Race of Champions event in Dusseldorf, Germany, will combine his programme of 13 WRC events with an extensive test programme totalling approximately 20 weeks of running.
Similar Posts: